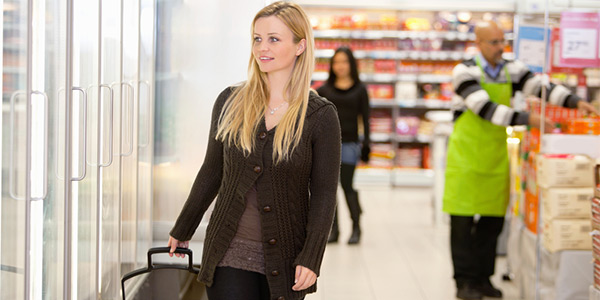 Many businesses rely on walk-in coolers in Bend, Millican, Tumalo, Alfalfa, or Sisters, OR daily and these amenities are integral to business operations. Bakeries, grocery stores, distilleries, fast food establishments and more all have walk-in coolers, and if any issues befall them, the business itself is in danger of major losses.
At the first sign of any trouble with your walk-in cooler, make sure you're calling Commercial Refrigeration Service for thorough and complete repairs that provide peace of mind to you regarding your business' walk-in cooler. We're adept at recognizing and remediating a number of troublesome issues, to prevent them from developing into major catastrophes. Some of the problems we frequently address include:
Leaking and pooling water remediation.
Air leaks and circulation issues.
Mechanical repairs to alleviate noises.
Temperature troubles (too high or too low).
Thermostat issues that prevent accurate cooling.
Electrical troubles, whether for lighting or thermostat function.
Alarm resets and troubleshooting.
When you call Commercial Refrigeration Service for walk-in cooler repair in Bend, OR, you're going to get comprehensive service that's unparalleled in its excellence. Whether your issue is a simple one or something more complex and invasive, you can have peace of mind that our experienced team is here to deliver the right solutions.
No matter the size or brand of your walk-in cooler, no matter what it's used for, our experienced techs will quickly get to work to deduce what's ailing it. Thanks to our years of industry tenure and wide range of experiences, we're confident in our ability to deliver quality service to you.
Don't wait for issues with your walk-in cooler to erupt into full-blown emergencies—instead, call us today to resolve those little lingering issues or keep you up to date on routine maintenance. You'll be glad you did. Contact us at 541-389-3035 and we'll quickly get our techs out to inspect and assess your cooler, freezer, or refrigeration situation.