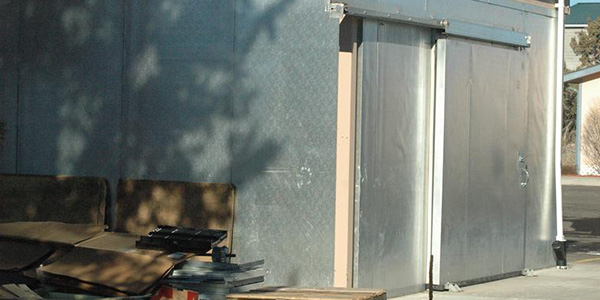 Refrigeration Repair
Commercial Refrigeration Service specializes in providing first-rate repair and replacement services for commercial refrigeration equipment, particularly for restaurants and other foodservice businesses. Here's a closer look at the services we offer and the ways in which we can help your business:
Commercial services: From walk-in coolers and freezers to ice machines, smaller refrigerators and freezers and much more, our certified experts are here to provide essential refrigeration repair and maintenance services to all areas of the foodservice industry. You can trust our local, family-owned and operated small business to put your restaurant's satisfaction above all else.
Refrigeration repair: A problem with your commercial refrigeration equipment can be disastrous for your restaurant, leading to food waste, health risks, lost business and unhappy employees. That's why you need a team you can count on for refrigerator and freezer repair in Bend, OR. Commercial Refrigeration Service is available whenever you need us. Get in touch 24/7 for emergency repairs!
Refrigeration replacement: For over 15 years, Commercial Refrigeration Service has been providing replacement services for all kinds of foodservice equipment, including refrigeration equipment and other appliances. If there's no saving your current refrigerator or freezer, our company carries a variety of walk-in coolers and freezers manufactured with care by Imperial, and we'll install new equipment to your satisfaction.
Warranty work: Don't put off necessary maintenance and repairs for your commercial refrigeration equipment just because you're worried about the cost. Rest easy knowing that Commercial Refrigeration Service offers warranty work for all brands on the market. Ask us about the labor warranty options available to your business!
The team at Commercial Refrigeration Service looks forward to being your trusted provider of commercial refrigeration repair in Bend, Millican, Tumalo, Alfalfa, or Sisters, OR. To learn more about our services, schedule an appointment or request emergency refrigeration, heating, or air conditioning repairs, please contact us at 541-389-3035.