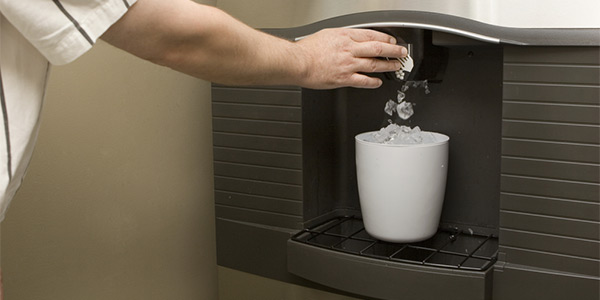 Having commercial ice machines in Bend, Millican, Tumalo, Alfalfa, or Sisters, OR on your premises is a convenience to your customers and guests, however if they're not working properly, they can just as easily become an inconvenience. When your ice machine is on the fritz or requires routine service and maintenance to stay in top functional condition, make the choice to call Commercial Refrigeration Service right away.
Our depth of experience as commercial HVAC experts extends to commercial ice machines, and we're ready to provide you with a full range of repair and maintenance services. Some of the common issues we're adept at assessing and resolving include:
Temperature issues (temperature too hot or cold).
Water inlet valve issues (defects, clogs, freezing, replacements, etc.).
Water pressure issues (low water pressure).
Molding and cube shape problems.
Leaks and water pooling.
Poor or no ice cube production.
If you're experiencing any of the issues listed above or have a different issue that needs to be inspected and addressed by a professional, don't waste another moment in calling Commercial Refrigeration Service! We're the foremost experts on commercial ice machine repair in Bend, OR and we're ready to give your unit the comprehensive care it needs to function flawlessly.
From restaurants to hotels and anywhere in between, we have experience in servicing ice machines throughout a wide range of industries. We'll quickly get to work no matter what the capacity of your machine is, and we won't leave until your unit is in supreme working order.
For more information about the wide array of services we're prepared to offer you, please contact us today by calling 541-389-3035. We're happy to provide a quote for repairs on site, once we're able to address the scope and depth of the problems plaguing your ice machine, walk-in cooler, or freezer.