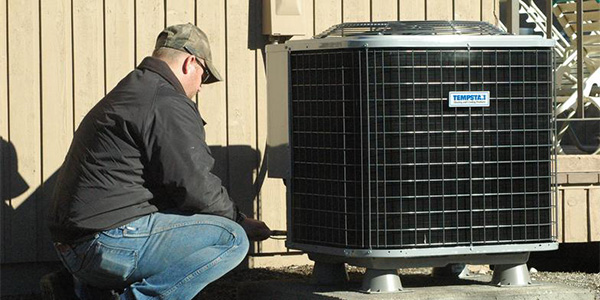 Air Conditioning Repair
A malfunctioning air conditioner may be the last thing you want to deal with on a hot day, but is dealing with unhappy and uncomfortable family members, guests or customers any more desirable? The team at Commercial Refrigeration Service doesn't think so, which is why we're available to handle all of your air conditioning service needs, from preventative maintenance to 24-hour emergency service. Let's take a closer look at what we can offer:
Residential and commercial services: The technicians at Commercial Refrigeration Service are NATE and RSES certified, meaning that our team is capable of providing the help that all of our customers need when it comes to their air conditioning systems. Whether you own residential or commercial property, we hope you'll make us your trusted air conditioning service.
Air conditioning repair: With more than 15 years in business, Commercial Refrigeration Service knows a thing or two about air conditioning repair, which is why our customers know they can count on us when their homes and businesses aren't cooling down properly. We offer prompt response, accurate diagnosis and effective, long-lasting repair services to get your air conditioner working again as quickly as possible.
Air conditioning replacement: Regardless of your reason for wanting to replace your existing air conditioner, you can count on Commercial Refrigeration Service to provide the help you need. In addition to being capable of removing your existing equipment, we also carry and can install Tempstar and Mitsubishi cooling systems that will keep your home or business nice and cool for years to come.
Preventative maintenance: As a property owner, you never want to find yourself in a situation in which you're stuck paying for repairs—or worse, total cooling system replacement—when the problem could've been avoided. That's why we recommend that our customers invest in preventative maintenance to ensure their air conditioners keep working their best for as long as they can. Ask us about how we can help!
Next time you need a qualified, an experienced air conditioning service in Bend, Millican, Tumalo, Alfalfa, or Sisters, OR to visit your property and check out your air conditioner, give Commercial Refrigeration Service a call at 541-389-3035. We'd love to tell you more about our services, so contact us to schedule an appointment or help you in an emergency with your air conditioning service, commercial ice machine, walk-in cooler, or other HVAC problem!